3/18/19

"Basketball Cheers and Woes"

Michigan State shared the league championship with Purdue and won the Big Ten Tourney outright—defeating Michigan for the third time in two weeks. So, what does the NCAA tournament choosers do? They pick MI ahead of State in the tournament. Both are number two seeds, but MI was picked higher. How does that work?

And, how about Purdue? They shared the Big 10 championship with MSU, and they get a number three seed in the tourney. Just goes to show, if you don't belong to the SEC, you're nobody. Also shows the committee had made up it's mind on their choices before the tournaments were even done—probably "knowing" that beating a major team three times in a year a near impossibility. 

So, the next trick will be to forget the bracketologists or proctologists—whatever they are and beat the Maize and Blue for the National Championship. Go Green!

3/9/19

For more Irrelevant Rants, click on the Irrelevant Rant tab on the left.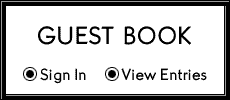 The code is CASE SENSITIVE

If you have trouble with the above, email me at this address: larrywebb11@att.net

Click on a cover to see the details.

All novels are available in paperback and  Kindle


Below is Book 2 of the I Can and I Will trilogy. If you haven't read them, hustle it up. Book 3 will show up this year.

Reading the obituary, naming his father as a dead man's estranged son, left Ryan speechless. Who was this man, and why hadn't he and his brother Rayden ever even heard of him? Because of this incident, the boys come to realize they know nothing of their father's childhood. Why? Therein lies the title, Tell Me Why.

When growing up in a happy, stable home, sometimes one never thinks of oddities. For the Miller boys, the fact that their last names and those of their grandmother and dad's brother were different never occurred to them. That's just the way it always had been. Sometimes, a jarring episode changes things.