6/22/18

"Read to Them in the Womb?"

In the past month I have learned of a situation strictly by coincidence. I have no idea how the conversations started, but they did. During this time I have had a chance to talk to two fathers of early elementary males who live miles apart but whose sons share the same advantage in life. Both of these boys read 4-5 years ahead of their age group in school.

One of the fathers told me that his son was so far ahead that the school had to devise a specialized curriculum just for him. I'm not sure about the second boy. We didn't get that far into the conversation.

What do these boys have in common? Both families read to their child for an hour daily while the child was in the womb. After the boys were born, both families continued to read to their child for an hour a day. Once the child could read, the practice continued with the child doing the reading. One of the fathers indicated that they cut his "required" reading time back to a half hour a night because he had so many other activities going on in his life.

I was at a 9-10 year-old baseball game last night and mentioned the coincidence to a lady sitting with our group, and her comment was, "Oh, yes. That's common knowledge these days and highly recommended." Personally, this is the first I've ever heard of the practice, but it sounds like a great idea to me. If any of the rest of you have heard of this, shoot me an email and tell me your experiences.

In the column to the left, "Irrelevant Rants" you can also check out those you've missed.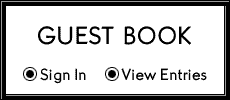 The code is CASE SENSITIVE

If you have trouble with the above, email me at this address: larrywebb11@att.net

Click on a cover to see the details.

"Irrelevant Rant"

Latest Update:  

All novels are available in paperback and  Kindle


The team had just finished the last day of tryouts, and the roster sheets had been posted on the door. Jayden, who had played halfback as a freshman, did not see his name on the JV roster. Devastated, he sat alone on the bench in the dressing room, with his head buried between his knees. His mind flashed back to what his father had preached to him his whole life. "You can't do that, you're too puny. You can't do that, you're not smart enough. You Can't do that!"

So, what should he do? Should he give up, or should he fight? With the help of a number of people—his teachers, his counselor, his coach, his soon-to-be best friend and his friend's mother, Jayden developed his own life's mantra—I Can, and I Will!