11/14/18

"Technology 'can' be a pain in the …"

I have been trying to put two different advertising campaigns on Amazon for a couple of my literary masterpieces. Well, they use some kind of computerized algorithm system to determine whether or not to accept the proposals. The latest one got denied again this morning. 

They claimed I was using too many ellipses. The only problem is, there isn't a single one in the description. The other book has a standard complaint about punctuation. I have re-written the fool thing five times. 

I don't want this to come across wrong, but let's face it, after teaching English for 35 years, I do know how to write a complete sentence. This morning I wrote Amazon a rather nasty letter, since they don't accept phone calls for that particular issue. We'll see how it works out.

Incidentally, the advertising campaign is where when you go on Amazon and see a series of books floating across the bottom of the screen or over to the side. If you click on the icon and read the advertisement, the author gets charged. Probably, if I weren't so damned cheap and raised the price I was willing to pay per click, they would accept my campaigns faster.

In the meantime, be sure to check out Tell Me Why. It's the brand new one that's out there just in time for your Christmas stocking stuffers.

In the column to the left, click on  "Irrelevant Rants" to read the story. You can also check out those you've missed.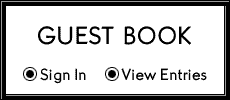 The code is CASE SENSITIVE

If you have trouble with the above, email me at this address: larrywebb11@att.net

Click on a cover to see the details.

"Irrelevant Rant"

Latest Update:  

All novels are available in paperback and  Kindle


Reading the obituary, naming his father as a dead man's estranged son, left Ryan speechless. Who was this man, and why hadn't he and his brother Rayden ever even heard of him? Because of this incident, the boys come to realize they know nothing of their father's childhood. Why? Therein lies the title, Tell Me Why.

When growing up in a happy, stable home, sometimes one never thinks of oddities. For the Miller boys, the fact that their last names and those of their grandmother and dad's brother were different never occurred to them. That's just the way it always had been. Sometimes, a jarring episode changes things.