11/11/18

"Now What?"

This week Tell Me Why went live at Amazon in both paperback and eBook. It's been an interesting process. I've been working on it for over a year, and it's relatively short. I intentionally aimed it at the Middle Grade/Young Adult age group, and I think I've procrastinated all the way through it.

The reason for the procrastination is partially because I haven't been sure that I actually wanted to publish it. I wrote it more for me than the reader. It's a twenty year after-the-fact sequel to I Can and I Will. There were some things in the original I wanted to go into more detail on and explain, so I used this one as the vehicle to do so. Again, whether anyone else will care one way or the other is probably not relevant.

Another reason for the delay is the fact that I have no idea what I'm going to do next. Always in the past, I've had other things percolating in the brain. This time there's been nothing. I have done a couple of completely inane short stories for my own amusement that will never see print, but that's about it. In the meantime, I'm still waiting for the next brainstorm.

In the column to the left, click on  "Irrelevant Rants" to read the story. You can also check out those you've missed.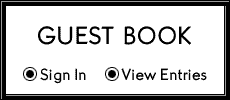 The code is CASE SENSITIVE

If you have trouble with the above, email me at this address: larrywebb11@att.net

Click on a cover to see the details.

"Irrelevant Rant"

Latest Update:  

All novels are available in paperback and  Kindle


Reading the obituary, naming his father as a dead man's estranged son, left Ryan speechless. Who was this man, and why hadn't he and his brother Rayden ever even heard of him? Because of this incident, the boys come to realize they know nothing of their father's childhood. Why? Therein lies the title, Tell Me Why.

When growing up in a happy, stable home, sometimes one never thinks of oddities. For the Miller boys, the fact that their last names and those of their grandmother and dad's brother were different never occurred to them. That's just the way it always had been. Sometimes, a jarring episode changes things.