​​

Don't forget to check "Irrelevant Rants" and "Short Stories." This week's short story is Chapter 36 of Paul Slayback's "Babes, Boobs, & Biceps."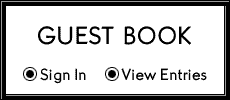 The code is CASE SENSITIVE

If you have trouble with the above, email me at this address: larrywebb11@att.net

Good for any age from 10-100--over 100 might be shaky.

Click on the book covers to read the description and buy if you are interested.

These are new covers to old books--As Life Goes On and As Life Moves On--all part of the "As Life Trilogy." Why? Because I wanted to.

Now Available: Click On the Cover