2/14/19

"A New Twist to the Book Project Du Jour"

Almost done with my project of reading all of my books in order before I move on to something new. Currently I'm on book eleven. 

Since I'm hanging out in FL for a couple of weeks, I've had a lot of reading time and no responsibilities or "jobs" that had to be done. As a result, I've been able to read just about one book a day. 

Since I've been having fun reading them, I've decided to spread the charm—just a little. I've set up a Kindle Freebie for them. 

The way it works is, every weekend—Friday through Tuesday one of them will be available at Amazon for free. 

Today ends the freebie for Sometimes Home Ain't "Home Sweet Home." Tomorrow starts As Life Goes On for five days. 

Hopefully a bunch of people will download the freebies and actually read them. A professional marketing manager told me one time that only ten percent of the people who download them will actually read them. 

 Personally, I'd rather give a book away and have someone read it than have someone buy a copy and not read it. That's just me.

For more Irrelevant Rants, click on the Irrelevant Rant tab on the left.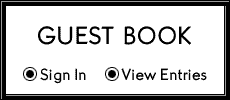 The code is CASE SENSITIVE

If you have trouble with the above, email me at this address: larrywebb11@att.net

Click on a cover to see the details.

All novels are available in paperback and  Kindle


Below is Book 2 of the I Can and I Will trilogy. If you haven't read them, hustle it up. Book 3 will show up this year.

Reading the obituary, naming his father as a dead man's estranged son, left Ryan speechless. Who was this man, and why hadn't he and his brother Rayden ever even heard of him? Because of this incident, the boys come to realize they know nothing of their father's childhood. Why? Therein lies the title, Tell Me Why.

When growing up in a happy, stable home, sometimes one never thinks of oddities. For the Miller boys, the fact that their last names and those of their grandmother and dad's brother were different never occurred to them. That's just the way it always had been. Sometimes, a jarring episode changes things.