1/16/19

"Gossip of the Week"

Well, I've already blown my New Year's Resolution of reading a book a week. Here it is, the 16th, and I'm only a quarter of the way through book two. Of course, the fact that the thing is a gazillion pages long doesn't help much.

Besides, I've been working on two other projects that are taking some time. Let's start with the income tax. 

Been pumping the figures into my financial program that sorts everything and comes up with figures—you know, medical=$1,289,654; Book royalties=$1.29 for paperbacks and .87 for Kindle EBooks. 

I guess I'm not going to get rich on last year's royalties. (You people haven't been reading enough of my literary masterpieces.)

The thing, however, that's taking up the most time is my latest work in progress (WIP). 

It's book 3 of the I Can and I Will & Tell Me Why group. I don't even have a working title for it yet. And, the only thing I'm going to tell you about it for right now is that Jayden, the main character, discovers his own death certificate. 

How would you like to do that?

For more Irrelevant Rants, click on the Irrelevant Rant tab on the left.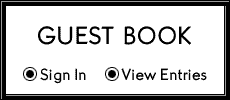 The code is CASE SENSITIVE

If you have trouble with the above, email me at this address: larrywebb11@att.net

Click on a cover to see the details.

All novels are available in paperback and  Kindle


Below is Book 2 of the I Can and I Will trilogy. If you haven't read them, hustle it up. Book 3 will show up this year.

Reading the obituary, naming his father as a dead man's estranged son, left Ryan speechless. Who was this man, and why hadn't he and his brother Rayden ever even heard of him? Because of this incident, the boys come to realize they know nothing of their father's childhood. Why? Therein lies the title, Tell Me Why.

When growing up in a happy, stable home, sometimes one never thinks of oddities. For the Miller boys, the fact that their last names and those of their grandmother and dad's brother were different never occurred to them. That's just the way it always had been. Sometimes, a jarring episode changes things.