4/16/19

"Chocoholics, this one is for you"

Just looked this up to slip on my doctor's Facebook page. The basic idea is, chocolate is a vegetable since it comes from the cacao bean, and we all know beans are vegetables: Ergo, chocolate is "very" healthy.

Cacao bean is the dried and fully fermented fatty bean of Theobroma cacao, from which cocoa solids and cocoa butter are extracted. They are the basis of chocolate, as well as many Mesoamerican foods such as mole sauce and tejate

See? You learn something every day.

Now, since we've already established the fact that chocolate is a vegetable, you can all drool over my disgustingly healthy snack for tonight--frozen chocolate Moosetracks Yogurt, covered with whole almonds (unsalted), and slathered with warmed up chocolate syrup. See, not only healthy, but practically Vegan.

4/13/19

"Writing really isn't for Sissies."

Finding Closure, book 3 in the latest trilogy, is getting close to completion. However… I have completely written or rewritten chapter one three times now. 

I had the original version done when I decided I needed some more back story if the thing was going to make any sense to a new reader. So, I rewrote the thing and added a page and a half of back story. 

Then, after I had my editor go through the first half of the book, I rewrote the first chapter again, changing the back story from narrative to dialogue. 

Then, I took the chapter to one of my writing groups and they thought there was a bit of overkill in it. So, I redid it again, tightening things up and eliminating everything but what is absolutely necessary. 

In a couple of weeks I will take the revised version to my other writer's group to get their input. You know what's going to happen? Chapter one will probably get rewritten again. For those of you who are not familiar with the process, the first few pages of a novel are the most important part. You only have a short window to "hook" the reader. If you can't do that, forget it.

 In the meantime, I'm on chapter two of rewriting Mat Rats, a book I wrote about a bunch of wrestlers some forty years ago and never published. Wish me luck on that chore.

For more Irrelevant Rants, click on the Irrelevant Rant tab on the left.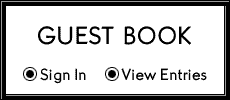 The code is CASE SENSITIVE

If you have trouble with the above, email me at this address: larrywebb11@att.net

Click on a cover to see the details.

All novels are available in paperback and  Kindle


Below is Book 2 of the I Can and I Will trilogy. Stay tuned the final book in the series, Finding Closure is getting very close.

Reading the obituary, naming his father as a dead man's estranged son, left Ryan speechless. Who was this man, and why hadn't he and his brother Rayden ever even heard of him? Because of this incident, the boys come to realize they know nothing of their father's childhood. Why? Therein lies the title, Tell Me Why.

When growing up in a happy, stable home, sometimes one never thinks of oddities. For the Miller boys, the fact that their last names and those of their grandmother and dad's brother were different never occurred to them. That's just the way it always had been. Sometimes, a jarring episode changes things.