4/19/18

"Now What?"

I haven't been real happy with the book I'm currently working on, "Tell Me Why." I've begun to wonder if what I'm doing is a rehash of the novel before which this is the sequel twenty some years later. So, I went back and reread "I Can and I Will." I'm still not sure. After that, I reread a couple of the others. I examined "Pondering the Past" next. That is probably my favorite of all twelve books. That one makes this one look pretty lame in comparison. Of course, since I'm about the only one who has read it, it probably doesn't make a whole lot of difference. I think the cover is at least partially to blame for lack of readership on that one. Doesn't matter.

So, I continued on rereading a couple of the others. The themes are all way too similar. The plots are different, but there are glaring parallels. And, I do know why. Way back a hundred years or so ago when I first taught middle school, we didn't have counselors. The teachers provided that role. The horror stories I heard about and from what I considered to be abused kids, dysfunctional families, and downright evil, non-caring parents have always stayed with me. Bits and pieces of those stories have found their ways into my books. 

The end result is that I will probably continue along in the same vein because my stories always come out with a positive ending, even if maybe some of the original situations maybe didn't. I have no way of telling how some of their stories resolved themselves. The situation I stole to write "Pondering the Past" didn't end up well. Maybe that's why it's my favorite. My ending did.

In the column to the left, "Irrelevant Rants" check out those you've missed.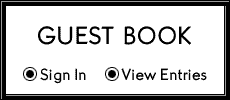 The code is CASE SENSITIVE

If you have trouble with the above, email me at this address: larrywebb11@att.net

Click on a cover to see the details.

"Irrelevant Rant"

Latest Update:  

All novels are available in paperback and  Kindle


The team had just finished the last day of tryouts, and the roster sheets had been posted on the door. Jayden, who had played halfback as a freshman, did not see his name on the JV roster. Devastated, he sat alone on the bench in the dressing room, with his head buried between his knees. His mind flashed back to what his father had preached to him his whole life. "You can't do that, you're too puny. You can't do that, you're not smart enough. You Can't do that!"

So, what should he do? Should he give up, or should he fight? With the help of a number of people—his teachers, his counselor, his coach, his soon-to-be best friend and his friend's mother, Jayden developed his own life's mantra—I Can, and I Will!