8/10/18

"It's Been Awhile"

It's been a while since I've "Ranted," but believe it or not, there's been a reason. I've been hammering away at my latest and greatest literary masterpiece—Tell Me Why. 

As of now, it is technically finished. All it needs if for my editor to go through it with a fine toothed comb and then either tell me to run it through the shredder or publish it. There are reasons for both. When she finishes, I have to go through it one more time to clear up any of those "things" that happen, and then decide what I want to do with it.

I've been working on it for over a year, and to tell you the truth, I'm not sure. My intent was for it to be a sequel to I Can and I Will only twenty years later. The main character in that one was horribly abused by his father until he ran away at the age of 15 and moved in with a friend—which everyone, including his own parents were perfectly fine with. 

In the new book, his sons suddenly learn that they had grandparents who lived in town whom they didn't even know existed. Then they become aware of the fact they know zero about their own dad's childhood. 

Being normal, nosy kids, they can't let it just "go away" as their father wishes. They are hell bent to find out everything they can—which much of is pretty gruesome. 

 So, my question becomes, is it too much of a re-hash of the first book? Are things too repetitive in the book? Is the book about the boys and their questions or their dad and his life-long avoidance? That's where my favorite editor comes in. What do we do with this thing—change it, shred it, or publish it? Time will tell.

In the column to the left, "Irrelevant Rants" you can also check out those you've missed.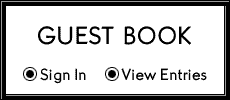 The code is CASE SENSITIVE

If you have trouble with the above, email me at this address: larrywebb11@att.net

Click on a cover to see the details.

"Irrelevant Rant"

Latest Update:  

All novels are available in paperback and  Kindle


The team had just finished the last day of tryouts, and the roster sheets had been posted on the door. Jayden, who had played halfback as a freshman, did not see his name on the JV roster. Devastated, he sat alone on the bench in the dressing room, with his head buried between his knees. His mind flashed back to what his father had preached to him his whole life. "You can't do that, you're too puny. You can't do that, you're not smart enough. You Can't do that!"

So, what should he do? Should he give up, or should he fight? With the help of a number of people—his teachers, his counselor, his coach, his soon-to-be best friend and his friend's mother, Jayden developed his own life's mantra—I Can, and I Will!