​In "Irrelevant Rants" today I'm offering a solution for Writer's block. Have someone give you four randomly chosen words or phrases. Then, let your imagination go and write the story. 

The four key words and phrases I used  are in bold and underlined)

In the column to the left, click on  "Irrelevant Rants" to read the story. You can also check out those you've missed.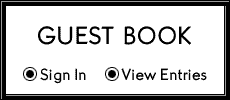 The code is CASE SENSITIVE

If you have trouble with the above, email me at this address: larrywebb11@att.net

Click on a cover to see the details.

"Irrelevant Rant"

Latest Update:  

All novels are available in paperback and  Kindle


The team had just finished the last day of tryouts, and the roster sheets had been posted on the door. Jayden, who had played halfback as a freshman, did not see his name on the JV roster. Devastated, he sat alone on the bench in the dressing room, with his head buried between his knees. His mind flashed back to what his father had preached to him his whole life. "You can't do that, you're too puny. You can't do that, you're not smart enough. You Can't do that!"

So, what should he do? Should he give up, or should he fight? With the help of a number of people—his teachers, his counselor, his coach, his soon-to-be best friend and his friend's mother, Jayden developed his own life's mantra—I Can, and I Will!