​​

Don't forget to check "Irrelevant Rants" and "Short Stories." This week's short story is Chapter 47 of Paul Slayback's "Babes, Boobs, & Biceps."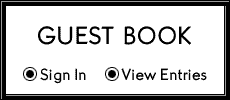 The code is CASE SENSITIVE

If you have trouble with the above, email me at this address: larrywebb11@att.net

Good for any age from 10-100--over 100 might be shaky.

Click on the book covers to read the description and buy if you are interested.

1 of 1 people found the following review helpful

5.0 out of 5 starsMEETING GRANDPA TUTOR

Bystevenon July 16, 2014

Format: Kindle Edition

I used to own over 3000 books. I had books everywhere. I read them all, at least once. But everytime I moved residence, I had over 3000 books to move. So I reduced my stock to those select few that would fit a six shelf book case. These books I read over and over again. There are books from Poe, Fante, Bukowski, Thomas, Plath, Hughes, Twain, Joyce, Hawthorne, Dickens, Webb, etc.

If my dear bride ever decides to boot my ass out the door, I would include in the half dozen books that I would stuff into my raggedy backpack, Larry Webb's most recent book, DAMEY & GRANDPA TUTOR.

I own a copy of every book that Mr. Webb has written. I enjoyed them all. But this one really got to me. I laughed. I cried. I got pissed off. I could not put it down, once I began reading it. The story goes dark as anything Dickens ever wrote. It reads cleverly sarcastic, like something Twain would have written down, and me thinks that there is a tease of Poe to be found in the pages, as well. But eventually, it brought me to the surface in the light of day, a day given to hope, and loving support, committment, and honor.

Damey is every kid who ever suffered rejection, discrimination, low self-esteem, abuse, and neglect. Grandpa Tutor is every saint who ever stopped long enough to let a kid catch up. A mentor, an avuncular life coach, a true friend, Grandpa Tutor seems to good to be real. But Grandpa Tutor is real. Larry Webb knows this to be a fact. But he is too modest to reveal the real Grandpa Tutor to his readership. You see, I met Larry Webb about twenty years ago, the same year I met Grandpa Tutor.

Below is a review on Amazon that I just re-read for the first time in over a year. Thought you might enjoy it as well.