​​

Don't forget to check "Irrelevant Rants" and "Short Stories." This week's short story is "Ethel" a mysterious story about Grandma's 22 rifle.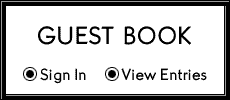 The code is CASE SENSITIVE

If you have trouble with the above, email me at this address: larrywebb11@att.net

Good for any age from 10-100--over 100 might be shaky.

Click on the book covers to read the description and buy if you are interested.

5.0 out of 5 stars"EXZZZEPTIONAL - FUN - HOPEFUL"

By Lee Carey on November 25, 2015

Format: Kindle Edition

Geek Fiction? Family life? Coming of Age? Yes! Color my reading genre all of those...and author Larry Webb colors using a full box of Crayolas. A huge dose of heart tints the background. Three young brothers propel Webb's heart-touching tale forward by exhibiting that zest and zeal we Boomers recall and cherish. Two loving, dedicated parents keep their three sons a notch above their very successful careers in the computerized, robot-obeying world that's right around the corner, at least according to the 'Z' Team. And, this author skillfully describes a mind-boggling, high-tech creation coming to a place nearby...soon...so even this low-tech reader could learn and understand. "Nice work, Larry."

Now, every story needs a vehicle to move if forward, so, Webb assigns Hector with that task, and he performs it flawlessly. He also uses two parents, Damey and Zandy, who take the upbringing of their boys seriously. And daily, they splash it with love.

Strange, Webb's story caused this reader to see a deeper meaning; Hector represents the future of things to come; and these parents' love and raising of their children sadly represents the present breakdown of the American family. However, Webb's suspenseful tale is also splashed with hope. The reader watches a family planting positive seeds in every aspect of living to every person they come into contact with, and so, the 'Z' Team is doing their part to keep this country and its people, the best in the world.

I enjoyed Webb's 'dream sequences' with Damey. They added the backstory perfectly. Supporting characters also fulfilled their tasks, nicely. And every well-told story needs that exzzziting and exzzzeptional ending, and Webb delivers.

At completion, this reader closed the book and smiled, releasing a sigh of contentment. "Thank you, Larry, for a top-shelf, page-turning, and uplifting read. You knocked it out of the park. Keep writin'...and smilin'..."

LeeCarey-author.com

Below is a review on Amazon on "Damey & The Z-Team" you might enjoy.

New at Amazon for your Kindle

Click on the cover for a direct link to Amazon