12/15/18

"So Much for Retirement #2"

I thought I probably was have to retire from this writing thing after 12 books and probably go become a greeter at Walmart. I tried a couple of silly short stories which were fun, but not real fulfilling. Nothing was clicking.

For some reason or the other, I haven't been able to get Jayden, the main character in I Can and I Will and Tell Me Why out of my head. There was more to the story, and for some unknown reason, I had to get it down in print. 

So, book 3 in the series is on the way. I have no idea whether this will turn out to be a novelette, novella, or a full length novel. It doesn't matter. I probably won't publish it anyway. This one is strictly for me. 

I won't go into detail, but multiple questions that arose in books 1 and 2 are answered. Many of my books end with a question just to drive the reader nuts. 

The first thing book 3 does is answer the final question left in book 2. From there, away we go. Have no idea how this will turn out. Wish me luck.

For more Irrelevant Rants, click on the Irrelevant Rant tab on the left.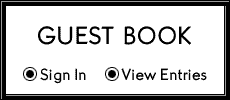 The code is CASE SENSITIVE

If you have trouble with the above, email me at this address: larrywebb11@att.net

Click on a cover to see the details.

All novels are available in paperback and  Kindle


All 12 Available at Amazon--stocking stuffer time

Reading the obituary, naming his father as a dead man's estranged son, left Ryan speechless. Who was this man, and why hadn't he and his brother Rayden ever even heard of him? Because of this incident, the boys come to realize they know nothing of their father's childhood. Why? Therein lies the title, Tell Me Why.

When growing up in a happy, stable home, sometimes one never thinks of oddities. For the Miller boys, the fact that their last names and those of their grandmother and dad's brother were different never occurred to them. That's just the way it always had been. Sometimes, a jarring episode changes things.